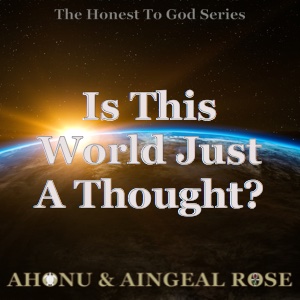 Fear is rising all around the world, and in this episode, Aingeal Rose & Ahonu ask the critical question, "Is The Fear of Death Really Its Attraction?"
This episode of The Honest-to-God Series opens the possibility that we can overcome the fear of death, and that invincibility and fearlessness can be realities for us when we are in our right minds.
Ahonu asks the following essential questions:
Is the pain of childbirth and being born of a woman an affirmation that this is a world of pain and suffering?
Does being born of woman confirm for us that the physical world is real?
Why do we need a physical world in the first place if it causes suffering?
Is fear a consequence of having a physical body?
Finally, we look into the

Course In Miracles

statement that says, "The fear of death is really its attraction!"
Ahonu & Aingeal Rose, as always, outline ways to nourish each other's highest, heroic outcomes.
You can listen to all the podcasts on iTunes, on Google Play, iHeart Radio, or Stitcher Radio.                                                                                           
Twin Flame Productions LLC
Website | Newsletter | Consultations